Services & Rates
Balanced Massage
90 minutes: $120 Hot Stone
60 min. (3 pack): $165 ($55 per session)
75 min. (3 pack): $210 ($70 per session)
90 min. (3 pack): $255 ($85 per session)
90 min. Hot Stone (3 pack): $315 ($105 per session)
Blended (doTerra) Aromatherapy Oils: $5
Chair Massage Events: $65 per hour
50 min. Prenatal Massage: $55
At Peaceful Minutes we take "Minutes" seriously. So when we say 60, 75, and 90 minute massages, that's exactly what we mean!

First visit?
See if our sessions meet your standards. We are confident you will not be disappointed!
60 min. - $50
75 min. - $65
90 min. - $80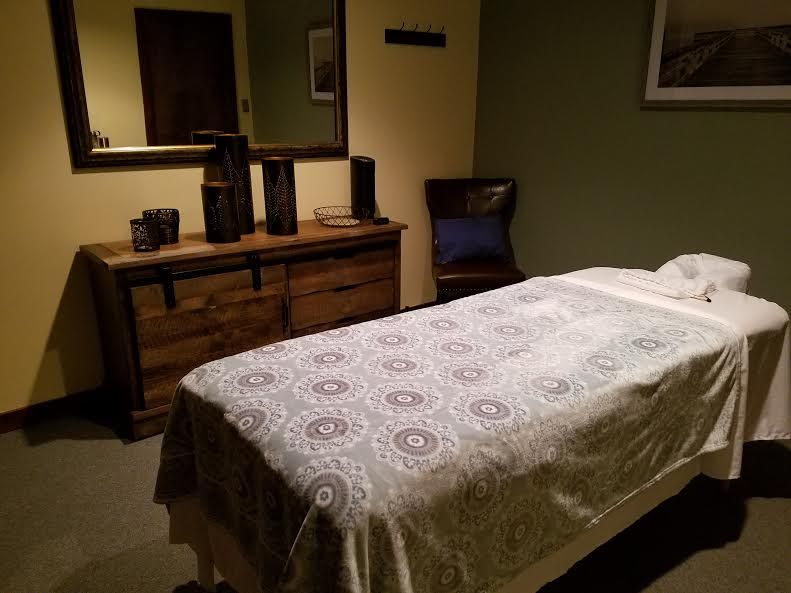 Special Offers
EVERY 4TH MASSAGE - Enjoy "First Visit" Pricing!
BIRTHDAY MONTH - Enjoy "First Visit" Pricing ALL Month
REFERRAL PROGRAM - For every 3 referrals, receive 90 Peaceful Minutes for $45, plus FREE Blended Aromatherapy Oil Upgrade.
Customized Treatments
Aromatherapy (doTerra) - This is the therapeutic use of plant-derived, aromatic essential oils to promote physical and psychological well-being.
Single Aromatherapy "Oil of the Week" may be added to your treatment at NO ADDITIONAL COST.
Blended Aromatherapy Oils - $5 upgrade.
Swedish - The most commonly used form of classical Western massage, generally performed in the direction of the heart. It is used especially for relaxation, relief of muscular tension and improvement of circulation.
Deep Tissue - A type of massage in which the fingers, thumbs and elbows are used to release chronic muscle tension, using slow, deep strokes. These massage techniques are designed to access multiple layers of muscle and fascia to improve alignment, reduce levels of resting tension, and create more efficient postural and movement patterns.
Hot Stone Massage - Heated smooth stones, made of volcanic rock, are placed on the body and incorporated into the massage strokes. The warmth of the stones assists in relaxing the muscles more quickly to allow for deeper layers to be reached. Not recommended for individuals with high blood pressure, diabetes, heart disease, varicose veins, or those who are pregnant, or taking any blood-thinning medication.
Prenatal Massage - is the prenatal use of massage therapy to support the physiologic, structural, and emotional well-being of both mother and fetus. Various forms of massage therapy may be applied throughout pregnancy as well as during labor and the postpartum period.
Chair - Clothed massage that takes place on a chair specifically designed for public places. Available for work settings, special events and parties/gatherings.
You balance your schedule. We'll balance you.